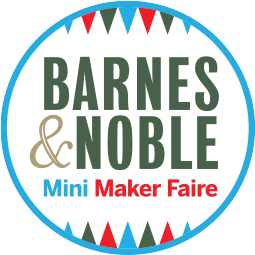 If you're a tech enthusiast, crafter, educator, tinkerer, hobbyist, engineer, science club member, author, artist, student, entrepreneur, or maker of any kind— join me at the Barnes and Noble Mini Maker Faire!
I will be at the Barnes and Noble at Mountain Farms in Hadley for the "Meet the Maker Q&A session"  starting at 7pm on Friday November 6th – sharing stories about my process, creations and thoughts on the Maker movement.
If you can't join me for the session on Friday night, you can stop by to see my Shopbots which will be on display through out the weekend Nov. 6-8th. Hope to see you there.