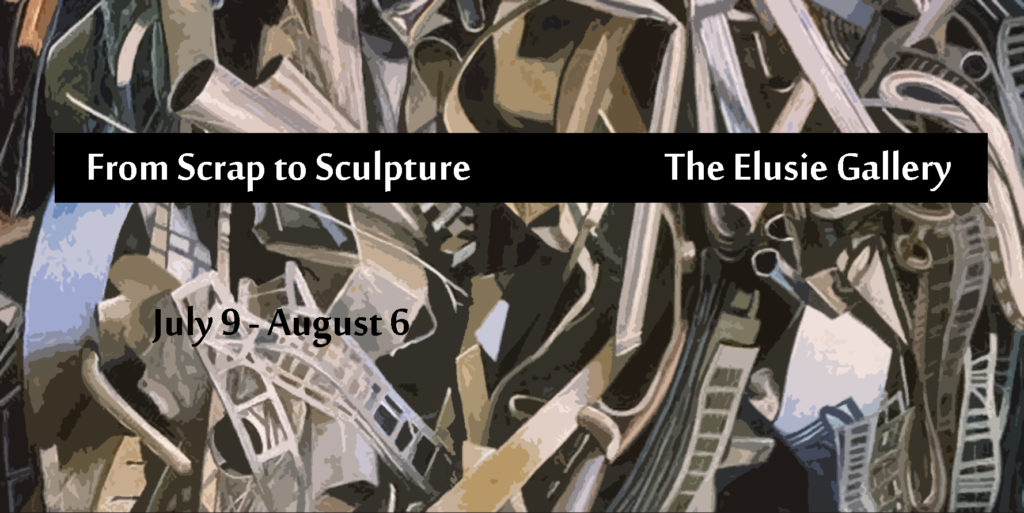 With an every changing art scene in New England, how do you keep track of what to see right now? By using this site, that's how. Alright, that might be a bit self-serving but I am so excited about my latest exhibit at The Elusie Gallery that I hope you'll forgive me.
While making something from metal requires a lot of patience and skills, creating art from recycled metal materials takes even more time and accuracy. This group exhibition brings together a number of artists that work with found, reclaimed, re-purposed metal elements.
The From Scrap to Sculpture exhibition will continue until August 6th. Come see how I bring scrap metal to life.