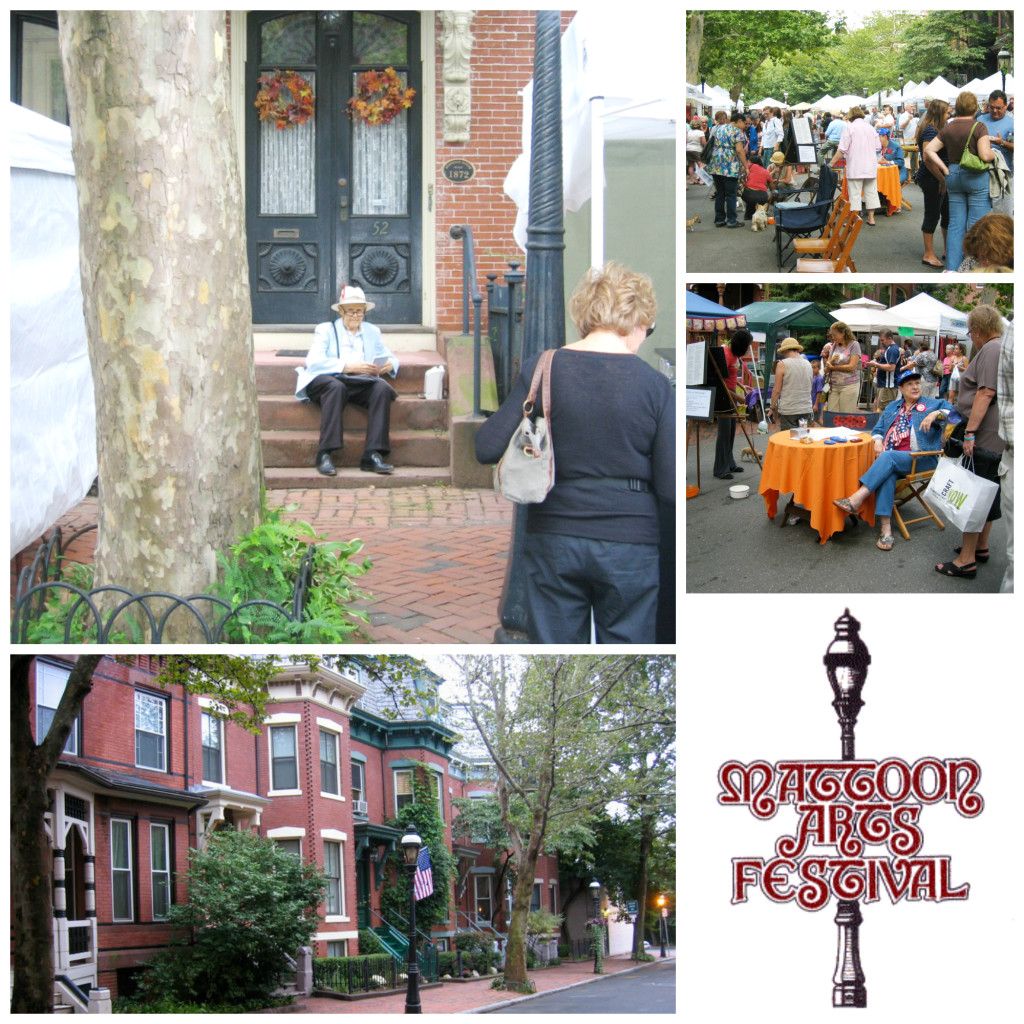 An arts festival that is also a walk back in time – attached brick townhouses built in the 1870's and 1880's, herringbone brick sidewalks, stately London Plane shade trees, and cast iron ornamental street lights all contribute to the charm of this historic district.
The Mattoon Street Arts Festival is the longest running arts festival in the Pioneer Valley. Join me for the 44th edition of the festival, which will be held Saturday – Sunday, September 10 & 11, 2016
This outdoor arts and crafts show is held on a quaint street of restored brick Victorian rowhouses right in the middle of downtown Springfield, featuring 100 exhibitors, food vendors, and strolling musicians. Hope I'll see you there next month.