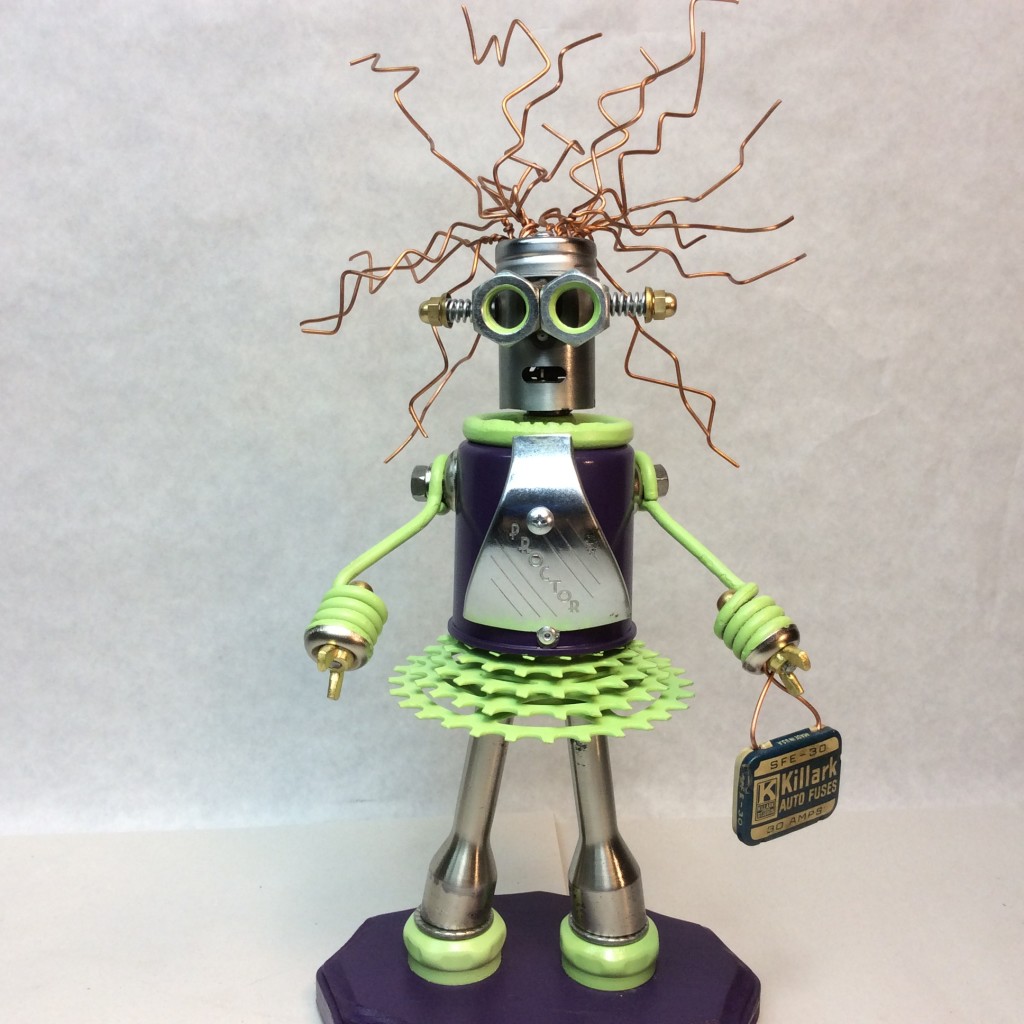 Miss Murphy, was named for my mother-in-law.  Her pieces are from materials I found in her house a few years ago after she passed. As I was putting her together and thinking of stories about the time spent with Jean –  how she always made me laugh and how I always made her laugh too.
I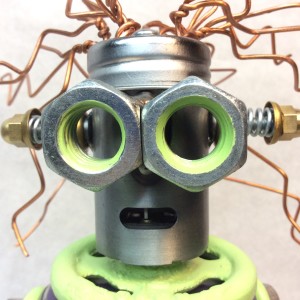 was thinking of the crazy hair that she would have and as when I was building her skirt, I thought "Miss Murphy would certainly not go outside of the house without being properly accessorized" so I decided to give her a little hand bag.
Of course she still has some wild hair – that goes with her wild style. For more pictures of Miss Murphy visit my Flickr page.